start21.jpeg
MACHINERY, SPARE PARTS & CONSULTING
Globally active, personally committed.
Machines and components for the dairy industry, the beverage and food industry as well as for the chemical and pharmaceutical industries
Whether you are replacing a machine, making changes to your production processes or simply need to replace a worn spare part, RICHTER ENGINEERING can supply you with machinery and components for the dairy, the beverage and food, and the chemical and pharmaceutical industries – reconditioned or new.
We will procure even the smallest spare parts for you, promptly and without complication, so that your production continues to run smoothly and you can concentrate fully on your core business. With more than 20 years of engineering and sales experience, our engineers can also* provide you with in-depth technical expertise.
We offer an all-inclusive service for your goods: from Hamburg to anywhere in the world. Our experience with customs clearance procedures and the partner network we have developed over the years enable us to offer you the efficiency, flexibility, and reliability that define our Hanseatic merchant heritage.
No matter how specialized the machines or spare parts you are looking for are:
We are up to the challenge!
+49 (0)40 75111 520
Your team at RICHTER ENGINEERING
Suitable economical solutions.
Every company has a passion that drives it. Our motivation is easy to summarize: we want to deliver efficient solutions for production processes in the dairy, beverage and food, and chemical and pharmaceutical industries. For more than 20 years, we have been specializing in the engineering and trading of machinery and components – primarily economical used machines that we inspect thoroughly and deliver promptly at fair conditions through an international network of partners.
The same goes for the new spare parts we source for you. This is made possible thanks to our experienced team of industrial engineers, process engineers, and warehouse logistics experts.
Based in Hamburg, RICHTER ENGINEERING fulfills the requests of customers all over the globe. Although we are active worldwide, we have remained close to our Hanseatic roots: we respond to your enquiries reliably and quickly and are committed to efficient processing of your orders – but not without first giving you our honest opinion on the feasibility of your project.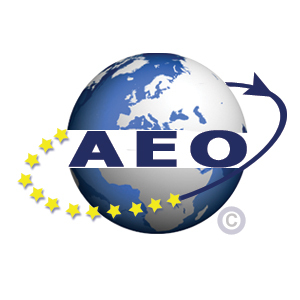 MACHINE SALES & CONSULTING
With solid engineering knowledge.




Machinery and components at fair prices: homogenizers, separators or flow equipment, UHT systems, packaging machines or heat exchangers. This equipment is exposed to high loads in production processes. A sudden failure requires a quick replacement.
Whether you are looking for new or reconditioned components
we are the partner you need. We know our way around the industry, and we can offer impartial advice, independent of any manufacturer. We will quickly procure the required machinery or component and ship it to you via a fast, international shipping service: reliably and in time.
Looking for a more powerful machine, a different type of machine to manufacture a new product line or planning to expand your plant?
Equipped with solid engineering knowledge, we see ourselves as solution finders who can also provide you with expert advice even on more specialized matters – so you are always on the safe side.
For the dairy and food industry or the chemical and pharmaceutical industry.
Machinery and components at a glance:
Homogenizers
Separators
UHT systems
Packaging machines
Flow equipment, e.g., pumps and valves
Heat exchangers
Machinery and components from the following manufacturers:
Alfa Laval
Tetra Pak
GEA Westfalia
GEA Tuchenhagen
GEA Hilge
GEA Niro Soavi
GEA Aseptomag
Fristam
Pentair Südmo
E&H (Endress und Hauser)
APV Gaulin
APV Rannie
SPX
HST
Buschjost
Samson
Sumitomo
SPARE PART SALES & CONSULTING
Efficient sourcing & all-inclusive service.
Easy access to the spare part you need: genuine or OEM. Speed is of the essence in the spare parts business. This is something we have built into the way we think and do business. From the smallest springs to valves, gaskets, pistons, and transmission components: our more than 20 years of experience, combined with the solid relationships we have forged with renowned suppliers help us to source the right component for you more quickly
Our modern inventory management system provides a clear overview of around 70,000 spare parts and facilitates time-saving customs clearance and speedy delivery.
Frequently needed spare parts can be identified in advance of upcoming maintenance. As an independent partner for all manufacturer variants, we are happy to provide you with advice and support. It goes without saying that we package your spare parts professionally – and that you can expect efficient, all-inclusive service from us: logistics, picking, customs clearance, and shipping at favorable freight rates.
As specific as the spare parts you are looking for are:
We are up to the challenge!
For the dairy and food industry or the chemical and pharmaceutical industry
Valves
Seals and gaskets
Pistons
Transmission components
as well as: disks, screws, spindles, motors, packaging, flaps, pressure gauges, sensors, control heads, valve disks, butterfly valves, poppet valves, etc.
Spare parts from these manufacturers
Alfa Laval
Tetra Pak
GEA Westfalia
GEA Tuchenhagen
GEA Hilge
GEA Niro Soavi
GEA Aseptomag
Fristam
Pentair Südmo
E&H (Endress und Hauser)
APV Gaulin
APV Rannie
SPX
HST
Buschjost
Samson
Sumitomo
other manufacturers on request